Music, Interviews and Live Shows from the Early Days, Golden Era and Modern-Days of Classic Hip Hop Culture.

Click HERE to launch Classic Hip Hop Radio on your media player.

Call 1-401-347-0336 to listen over the phone.

Click the Pop-Up Player link to the left to launch the station via your browser.

Classic Hip Hop™ Request And Drop Line: 1-866-832-2756

Advertise on Classic Hip Hop Radio™! E-mail radio@classichiphopllc.com for more info.

Visit the Friends of Classic Hip Hop Radio: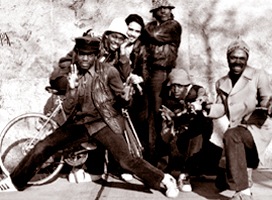 The legendary Cold Crush Brothers: One of the most influential Hip Hop groups of all-time.

OldSchoolHipHip.Com - Dedicated to Hip Hop Prior to 1986.






DJ Mr. Demic: Straight outta the UK. Host of the Lost Generation Show that is featured regularly on Classic Hip Hop Radio.





OldSchoolLive.Com: Founded by DJ Uneq and Classic Hip Hop Radio partner.



WeBookOldSchoolHipHop.Com: Independent booking agency for The Sugarhill Gang and The Fat Boys.








Since 1992, Urban Intalek Studios has been providing Washington, DC Metro area professionals with a full suite of professional audio and music production services. Founded by DJ D'Salaam, who worked with A-tone and Zulu Nation in the '90s.