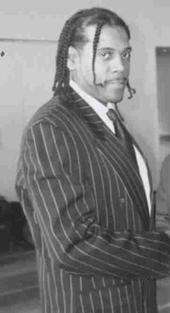 Hip Hop Icon Easy A.D. of the Legendary Cold Crush Brothers

A product of the "boogie-down Bronx" Easy A.D. was born in Fordham Hospital. He attended South Bronx Public School 50 and starred as the basketball team's point guard and Captain. After graduating high school, he attended Lehman College majoring in Business Administration.

As a youth, A.D. frequented The Boys Club where he developed a keen sense of competitiveness, leadership skills, and work ethic. Along with the usual activities that included basketball, swimming, bumper pool, ping-pong, checkers, and chess, A.D. began writing rhymes. A Boys Club staffer, A.D. and his friend Donald D decided to form a group called the As Salaam Brothers. The group played at block parties, the Lambert Houses, the Dixie Club, the Boys and Girls Club, and house parties. The As Salaam Brothers disbanded in the summer of 1978.

A.D. and Donald tried out for another group but only Donald was picked up. So, A.D. took the next few months, to write rhymes and attend shows. A.D. met DJ Tony Tone who was putting together a group called The Cold Crush Brothers. After A.D. was accepted into the group, there were a couple of lineup changes. Eventually, the group settled on DJs Tony Tone and Charlie Chase and MCs AD, Almighty KayGee, Grandmaster Caz and J.D.L. This is the group that became The Legendary Cold Crush Brothers.

Their seminal battles with the Fantastic Five and other iconic groups in the early '80s are still the stuff of legend in Hip Hop's history.

In the mid '80s, the Cold Crush Brothers were of the first Hip Hop groups to perform abroad, touring in Japan and later with Afrika Bambaataa and the Soulsonic Force. They became known as "The Rolling Stones of Hip Hop" because of their unmatched energy while delivering their stage show.

Throughout the '80s and the '90s, the Cold Crush Brothers made many groundbreaking appearances: including the movie Wild Style and on singles with KRS-ONE, Chuck D, Doug E. Fresh and Terminator X.

Their shows have taken them to Madison Square Garden, Roseland, Harlem World Entertainment Complex, the Savoy Manor and the Brooklyn Museum. The group has performed with Doug E Fresh, Chuck D, LL Cool J, Run DMC, KRS-ONE, Luther Campbell, Kid Capri, Red Alert, Grand Master Flash & The Furious Five, The Sugar Hill Gang, Big Daddy Kane, Jay-Z, The Roots, Fat Joe and O.D.B. of the Wu Tang Clan.

Television appearances include Live @ Five, MTV, Metro Live and Russell Simmons' One World Music Beat. The Source and Vibe magazines have also featured the Cold Crush Brothers in their pages.

Outside of the group, A.D. partnered with KRS-ONE to help found the Temple of Hip Hop in 1999. He has also worked as the Youth Director at the Harlem YMCA for sixteen years. And is currently working with Harlem Hospital on its Hip Hop HEALS project.

In 2005, A.D. partnered with A-tone, the Hip Hop Historian to found Classic Hip Hop Nation.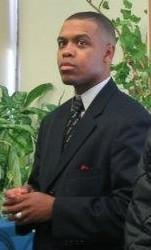 A-tone, The Hip Hop Historian

A-tone was born in Lewes, Delaware at Beebe Hospital. In 1981, at the age of 12, he was introduced to Hip Hop Culture by his cousin, DJ Dave, who would bring audio tapes and vinyl from Philly and by Dave's neighbors, who were Breakers. A-tone would go on to win 2nd place in a Break competition in Salisbury, MD in 1982. Schools where he would attend, dance and sometimes battle included Selbyville Jr. High, Sussex Central Jr. High, Berlin Middle, Stephen Decatur High and Indian River High. Venues included the Berlin Multi-Purpose Center in MD and Treadburners in Millsboro, DE. Another major influence on A-tone was his uncle, Bruce, one of the most popular photographers in the area and a big fan of Parliament/Funkadelic and other Funk legends. Uncle Bruce would take A-tone to many jams as his assistant photographer that featured exciting DJ crews like Disco-Tizer, Grandmaster Funk, Omega Funk, Force One, Snead's Family Productions and many others. A-tone graduated with honors from Indian River High School in 1987 and won a full academic scholarship to attend University of Delaware. He ultimately decided to leave the state and attend Duke University.

During his college years, A-tone was originally known as Ant-Lïve, the Hip-Hop Historian because he always seemed to be able to pull out little-known facts about Hip Hop Culture during conversations along with his "always-on" personality. While at Duke, he attended African Dance classes with Chuck Davis who would show his students the similarities between Breaking and African dances. A-tone also took an African-American Dance History class in 1991 taught by Sally Sommer. She was impressed with A-tone's knowledge of the history of Breaking and asked him to participate in an Independent Study on Hip-Hop the following year.

During the 1992 Study, A-tone went to New York and interviewed Crazy Legs, Easy A.D., Jazzy Jay and Grandmixer D.S.T. A-tone and A.D. became fast friends and continued to stay in contact with each other.

A-tone graduated in May of 1992 from Duke with a Bachelor's degree majoring in African-American Studies with a Concentration in Computer Science. Eager to expand on his cultural and technical knowledge after college, A-tone moved to Washington, DC and began work as a Computer Technician at the National Endowment for the Arts. A-tone then asked Crazy Legs if they could start a Washington D.C. chapter of the Rock Steady Crew. Legs felt that a Zulu Chapter should be established first, so he referred him to Afrika Bambaataa. Bam agreed and put him in contact with Double R who was already DC Zulu chapter. A-tone eventually became a DC Chapter Leader himself.

In 1993, referred by Sally Sommer, A-tone was asked to be a presenter of Hip-Hop at the Washington Performing Arts Society's Percussive City Dance Festival. He also wrote articles for the WPAS program and recruited talent for a sold-out show at the festival, which featured the Rock Steady Crew. The WPAS event drew widespread regional attention, with A-tone being quoted in the Style section of the Washington Post.

Another major presenting gig came with the Smithsonian Institution's 1993 Festival of American Folklife. A-tone organized the Hip Hop portion of the festival and recruited talent to perform in front of a packed crowd under the largest tent on the National Mall. The official festival program includes an article written by A-tone. He also wrote articles that were published in two other Smithsonian programs that featured the Rock Steady Crew, Rhythm Technicians and GhettOriginal Productions.

In 1993, A-tone wrote articles for YSB (Young Sisters and Brothers) magazine on Hip Hop-related issues. Other presenting opportunities with WPAS came in 1994. One featuring Tracie Morris of the Nuyorican Poets at Delights of the Garden and one featuring DJ D'Salaam, and the Plexus Crew at the Gala Hispanic Theatre.

A-tone joined the Nation of Islam and married Angela Muhammad in 1994. They have two children. After the Million Man March in 1995, A-tone was inspired to change his name from Ant-Lïve to A-tone, which references the concert "A" among other meanings.

Continuing to express his love for Hip Hop Culture, History and Art, A-tone collaborated with Easy A.D. and formed Classic Hip Hop Nation. Their collaborations have resulted in two successful Hip Hop Culture exhibits in New York at the Schomburg Library for Research in Black Culture and the Harlem YMCA. They also produce Classic Hip Hop jams in Washington, DC for the youth. A-tone is working on a book with A.D. on Hip Hop History. They have also launched an internet radio station, Classic Hip Hop Radio, which features music, interviews and live shows 24 hours a day.