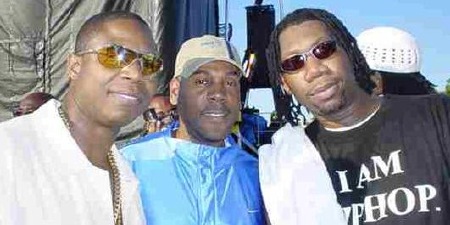 Doug E. Fresh, Easy A.D. and KRS-ONE

Dedicated to the Early Days and Golden Era of Hip Hop Culture

Thank you for visiting us. We are concerned about the preservation and promotion of Hip Hop Culture from its original state. At Classic Hip Hop Nation, we are working to build relationships and to network with others who show the world how Hip Hop Culture is positive and impacts the world with its positivity.

What is Hip Hop Culture? As defined by the Godfather of Hip Hop Culture, Afrika Bambaataa, it is Peace, Love, Unity and Having Fun via the Arts of DJing, MCing, Breaking and Writing (Graffiti).

If you are interested in learning more about Hip Hop Culture or about Classic Hip Hop Nation, feel free to explore our site and to contact us with any questions or comments. We are also interested in any partnering opportunities with other Hip Hop Culture-based organizations and entities.

Established in 2005, Classic Hip Hop Nation has been responsible for providing an outstanding resource for the lovers of Hip Hop culture, history and art. We are based in Washington, DC and New York.

Thanks again and welcome! You are now visitor number: